khatam.ac.ir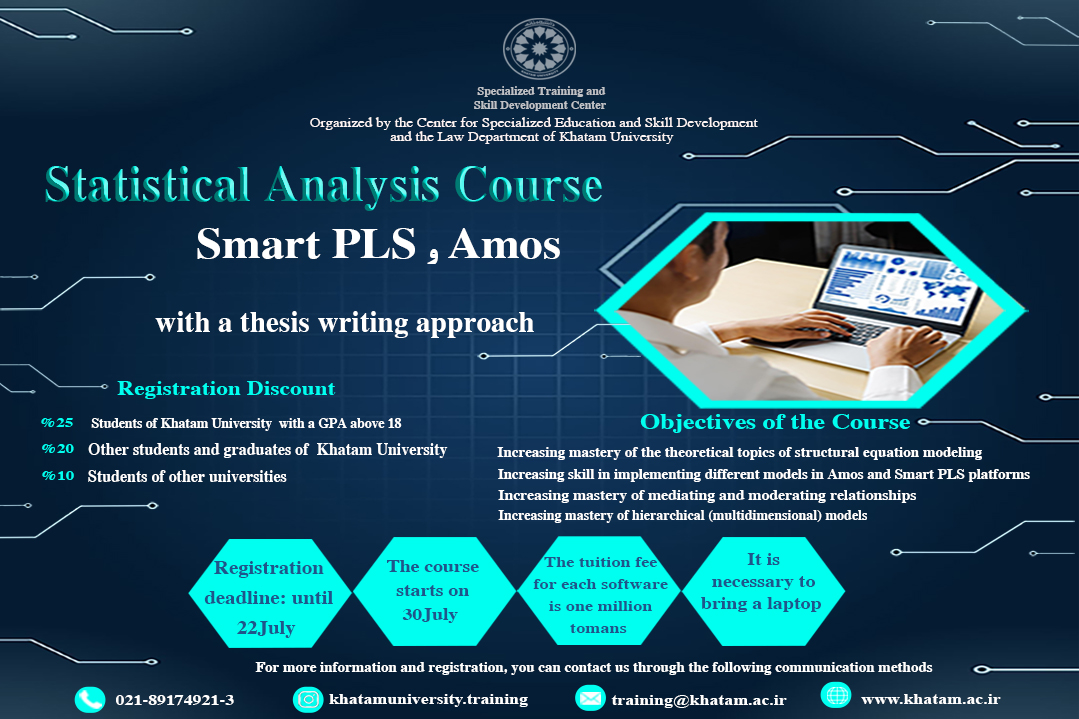 A Statistical Analysis Course at Khatam University (Smart PLS, Amos)
Published: Wednesday, July 12, 2023
Khatam University's specialized training and skill development center has organized a statistical analysis course (Smart PLS, Amos) in order to increase students' skills on statistical topics.
Statistical Analysis is one of the most important tools used in scientific research and as an important process in this matter. By having the right knowledge and training, you can analyze the data more accurately and get better results. This course will help students present a high-quality and scientific thesis. Besides, people who participate in this course can get more job opportunities in the job market in addition to gaining thesis writing skills.
Click here for more details.
Tags:
Amos
Khatam
Khatam University
Khatam University specialized training and skill development center
Smart PLS
statistical analysis course