khatam.ac.ir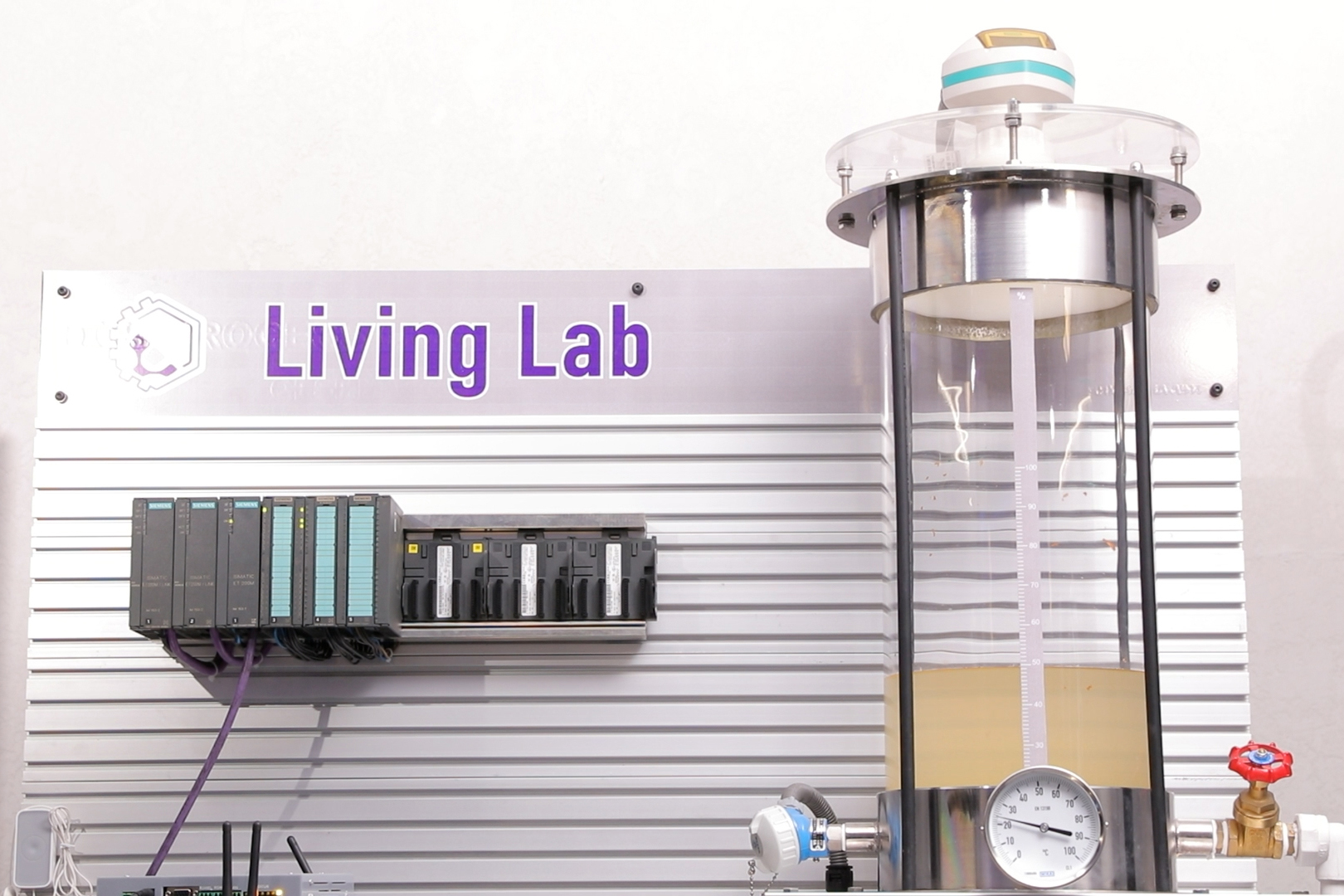 The Living Lab of Khatam University: On The Verge of Operation
Published: Sunday, July 9, 2023
In order to respond to the needs of the country's scientific community and provide technological assistance to industry and its various sectors, Khatam University has designed and implemented its own living laboratory after years of non-stop activity, and this network space is now on the verge of being exploited by the country's elite youth.
According to the website of Khatam University, innovative ideas in the process of development and commercialization need to pass various tests to be evaluated in a laboratory process in a simulation environment for real applications. To achieve this aim, several tools and spaces are needed for testing and management in the field of hardware and software. In recent years, due to all these needs, a concept and concrete reality called Living Lab has been formed and emerged.
In fact, living laboratories have emerged in parallel with the research concepts of environmental intelligence and experiences and applied research. The origin of this term is based on the concept of user experience and environmental intelligence. William J. Mitchell, Kenneth Larson, and Alex Pentland at the Massachusetts Institute of Technology first explored the concept of the living laboratory. They investigated that a living laboratory represents a user-centered research method for measuring, prototyping, validating and modifying complex solutions in a real-life environment.
Several descriptions and definitions of living labs are available from various sources. A living laboratory, in one of these definitions, is a user-centered and open innovation ecosystem that often operates in a specific region and place (such as a city, complex, district, university campus) and enables simultaneous research and innovation processes in a public-private partnership. This concept is based on a systematic user co-creation approach that integrates research and innovation processes through sharing, exploring, testing and evaluating innovative ideas, scenarios, concepts and related technological artifacts in real life cases. This approach allows all stakeholders to simultaneously consider the global performance of a product or service and its potential adoption by users, a process that may occur in the early stages of research and development and through all elements of the product life cycle, from its design to the recycling phase.
Living labs are also a place for people to come up with ideas to reach a common solution. Ideas and solutions come from everywhere; students who are looking for solutions, employees who learn experiences from their everyday environments every day, or professors and researchers who are experts in a particular field. Living labs seek a solution to a specific problem and enable understanding and innovation. Living labs are actually open innovation ecosystems in real environments that focus on sharing and enhancing innovation in businesses and provide a variety of shared values to stakeholders. In this context, living labs act as an organizing intermediary between citizens, research organizations, companies, and governmental organizations.
However, it is safe to say that the concept of living labs is still not well understood. This confusion can be partly explained by the fact that there is no universal definition of a living laboratory. A number of researchers have defined Living Labs as real or virtual environments or interactive spaces where stakeholders intensely work together to create new solutions for complex social problems. Simply put, living laboratories provide a platform for the strategic alliance of scientific and industrial elites to achieve the latest scientific and technological findings in order to reduce dependence on outsiders and create local solutions.
In recent years, Khatam University, focusing on the increasing impact of processes based on artificial intelligence and the Internet of Things in the commercialization of new business products and start-ups, and in line with responding to the needs of the country's scientific community with the aim of meeting the needs of the industry in various sectors, has designed and implemented a Living Lab which is now on the verge of being opened and utilized by the country's elite youth.