khatam.ac.ir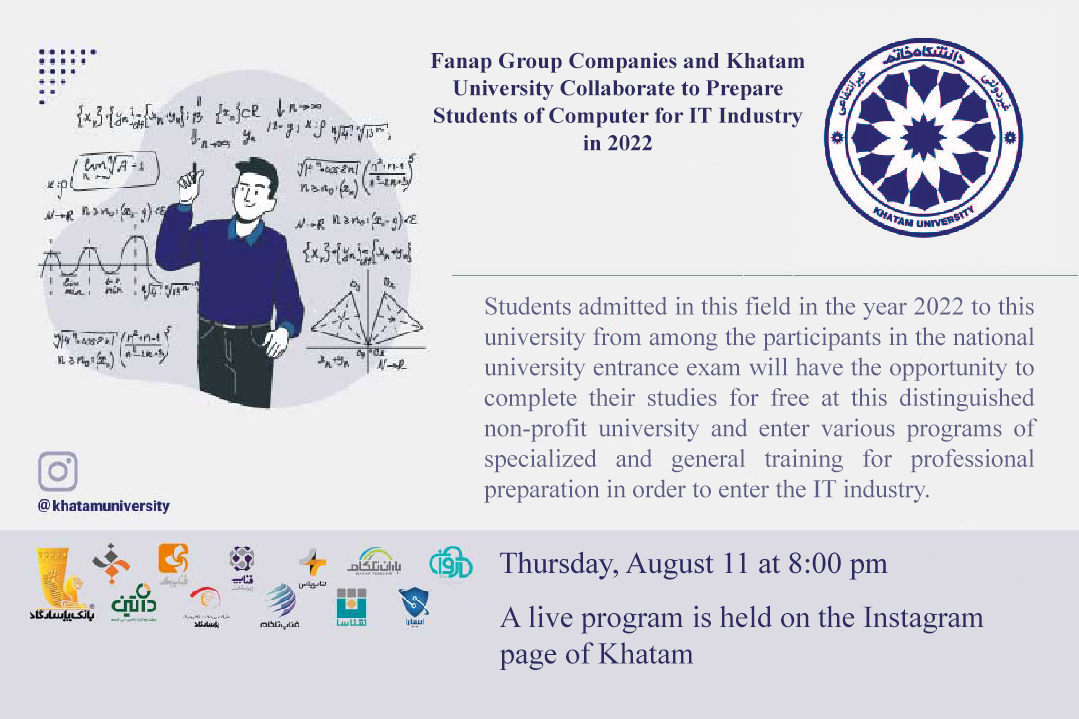 Fanap Group Companies and Khatam University Collaborate to Prepare Students of Computer for IT Industry in 2022
تاریخ انتشار: پنجشنبه ۲۰ مرداد ۱۴۰۱
Khatam University is now admitting undergraduate students in computer science, and for the first time in Iran, in cooperation with Fanap Group Companies, it has developed a special 4-year overseas work/study program for the students of this field.
Students admitted in this field in the year 2022 to this university from among the participants in the national university entrance exam will have the opportunity to complete their studies for free at this distinguished non-profit university and enter various programs of specialized and general training for professional preparation in order to enter the IT industry. They can also participate in real projects and innovative plans of Datin and other Fanap Group Companies with a possibility of income, and at the end of the bachelor's program, be fully prepared to enter the industry and solve real problems in the field of IT.
For more information on the Department of Computer Engineering at Khatam University, as well as the work/study program designed for the admitted students in 2022, a live program is held on the Instagram page of Khatam University atkhatamuniversityon Thursday, August 11, at 8 p.m. Senior managers of the Fanap group Companies will be present at the live talk.