سخن‌رانی ریاست محترم دانشگاه در مدرسه‌ی تابستانی خاتم
---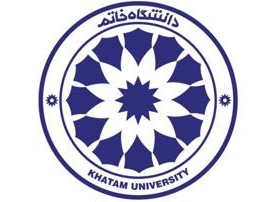 با حضور استادان برجسته‌ی دانشگاه‌های معتبر جهان؛ مدرسه‌ی تابستانی دانشگاه خاتم آغاز شد
مدرسه‌ی تابستانی (Summer School) که به ابتکار دانشگاه خاتم از روز یک‌شنبه مورخ 14 شهریور آغاز شده‌ است، در حال برگزاری است. دوره‌های مدرسه‌ی تابستانی دانشگاه خاتم در روزهای 14 و 15 شهریور با حضور استادانی از دانشگاه‌های معتبر  Stanford، Mellon، Oxford، MIT، Imperial College London، Emory، LSE و همچنین Bank of America برگزار گردید و در خصوص «طراحی بازار» و «اقصاد داده‌های حجیم» بحث و تبادل نظر شد.
 
ریاست محترم دانشگاه جناب آقای دکتر مجید قاسمی در مدرسه‌ی تابستانی دانشگاه خاتم به شرکت‌کنندگان و میهمانان این مراسم خوش‌آمد گفتند. ایشان در ادامه‌ی سخن‌رانی از اینکه دومین مدرسه‌ی تابستانی توانسته دانشمندان برجسته و سخن‌رانان برجسته از دانشگاه‌های معتبر را گرد هم آورد، ابراز خوشحالی کردند. همچنین آقای دکتر قاسمی ابراز امیدواری کردند که در سال‌های آینده نیز مدرسه‌ی تابستانی دانشگاه خاتم با همکاری مرکز مطالعات پیشرفته پاسارگاد برگزار گردد.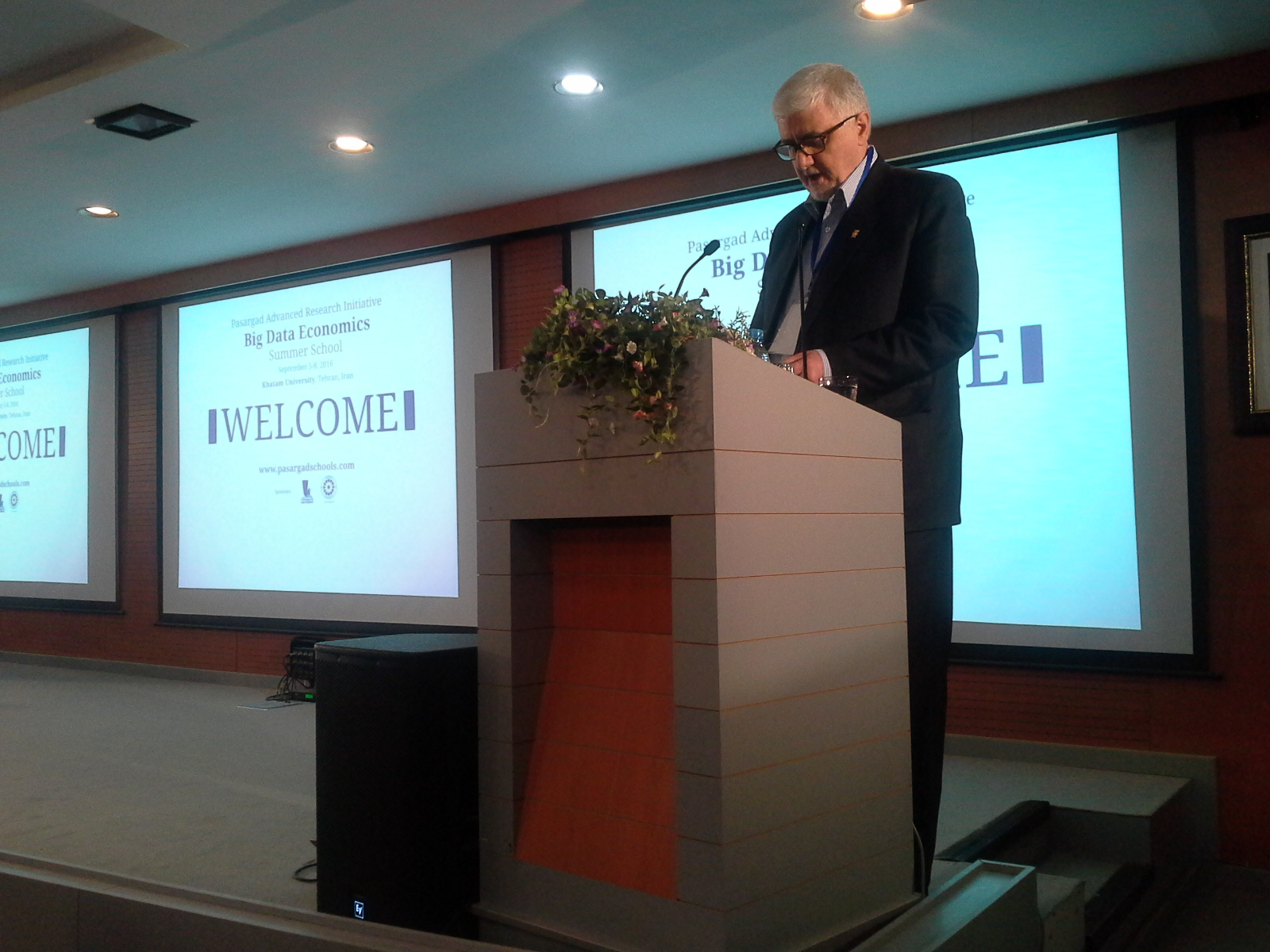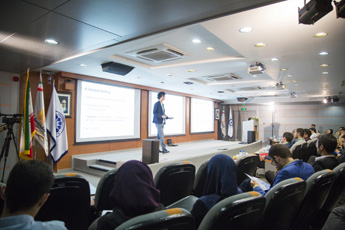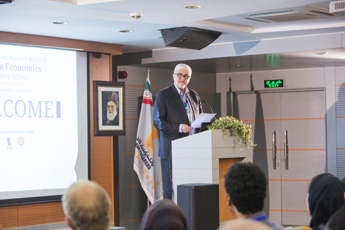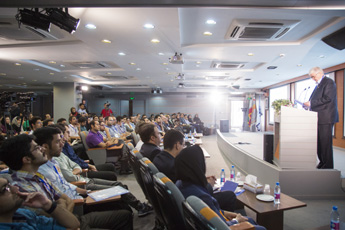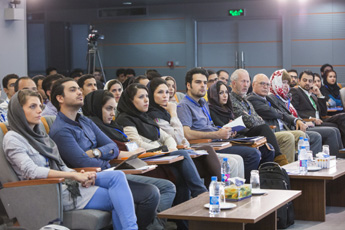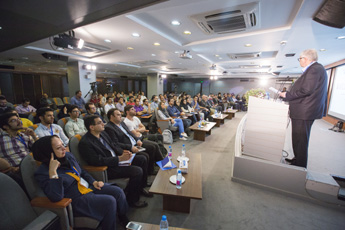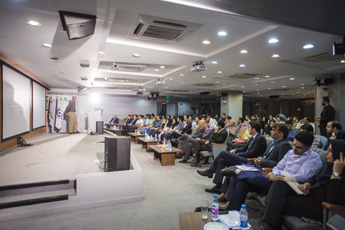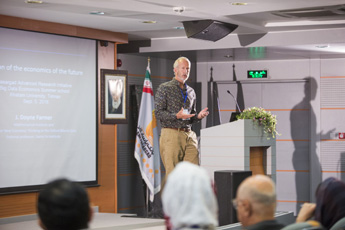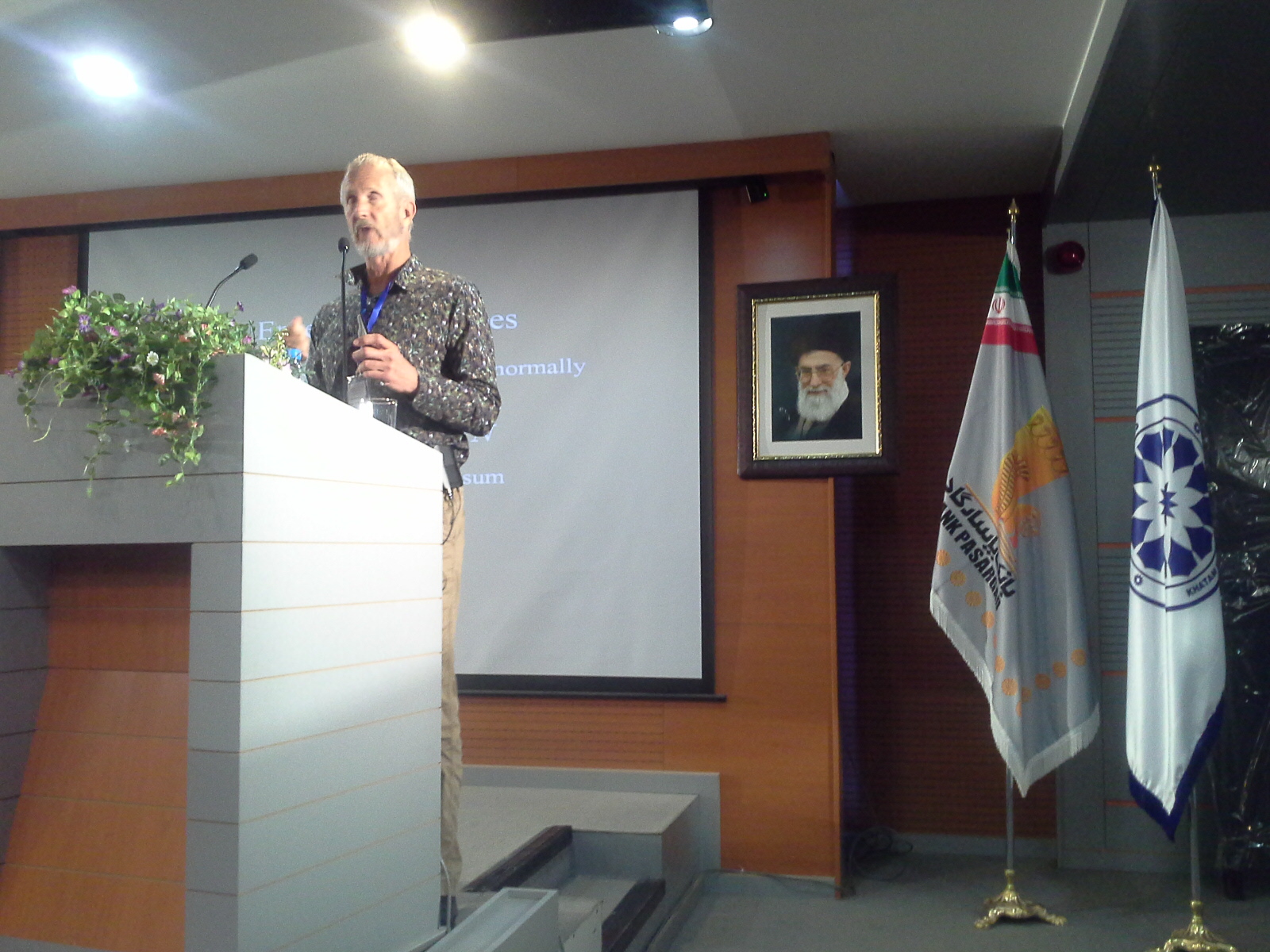 متن کامل این سخن‌رانی به شرح ذیل می‌باشد.
Distinguished Scholars, Dear Colleagues, Fellow Students, Ladies and Gentlemen, it gives me great pleasure to extend to you all a very warm welcome to Iran and to Khatam University.
It is gratifying to note that this second summer school of Pasargad Advanced Research Initiative brings together prominent scientists and speakers from a number of renowned universities and institutions around the globe.

I am grateful to all of you for participating in this important gathering of prolific minds at Khatam University on various complex economic issues, especially Big Data Economics. In my career, I have had the privilege to initiate a number of significant projects of national importance in different economic sectors.
As the Governor of the Central Bank of Iran during the years of imposed war, I was able to provide for all the financial requirements of the country while preserving the purchasing power of the Iranian population by containing the national inflation at acceptable rates. Despite, the huge cost and burden of war, we always honored our commitments and never defaulted on any of our payment obligations. I supported the economy get self-sufficient in manufacturing cement & steel, and the agricultural sector to flourish and reach new heights.

As the acting Minister of Energy, I localized the fabrication of large dams increasing Iran's total number of dams under construction from 3 to 67. In electricity, at that time, Iran's total installed capacity was 12.000 MW with 9.000 MW damaged during the war. We not only repaired all those power plants, but built new ones increasing the country's total installed capacity to 30.000 MW.
And most recently, in year 2005 together with few other experienced bankers, we established Bank Pasargad Financial Group which includes Bank Pasargad as its cornerstone. In comparison to a human life, we would be called a "toddler" now.

Today, Bank Pasargad is the second largest bank in Iran in terms of market capitalization amongst all 30 licensed Iranian banks. It is not only Iran's largest bank in terms of paid-up capital, but has been recognized internationally as Iran's leading and premier bank:
For 5 years during the past 6, Bank Pasargad has been awarded as "Bank of the Year" by The Banker magazine - years 2010, 2012, 2013, 2014, 2015 and 2016.
In two successive years, 2015 and 2016, the Euromoney magazine has named Bank Pasargad as the "Best Bank in Iran".

During four successive years ending in 2016, Bank Pasargad was awarded by The Banker as the "Best Islamic Bank in Iran".

In four continuous years, the bank annually received the MAKE Award, being recognized as Iran's Most Admired Knowledge Enterprise, as well as the European Foundation for Quality Management (EFQM) Award.

In 2014, despite years of international sanctions against Iran and multitudes of negative propaganda, and without having a single branch outside our own borders, Bank Pasargad was recognized as the World's 233rd "Top Bank".

Within the Pasargad Group of Companies, we have been able to create Iran's largest private ICT Holding Company by the name of FANAP; one of Iran's largest Industrial Holding Corporation by the name of MIDHCO with a capacity to annually produce 8 million tons of Iron Ore Concentrate, 3 million tons of Sponge Iron, 7.5 million tons of Iron Ore Pellet and 4.2 million tons of Steel Billet among a total of 11 products which shall all reach international markets in 2017; one of Iran's largest project management companies specialized in Energy by the name of PEDC itself owning 3 power plants, 2 jack-up rigs and numerous pipe line projects; and our last holding company, Nassim Salamat Pasargad, intending to build 7 Health Care Cities throughout Iran comprised of 7 hospitals of one thousand beds each, 7 medical schools, 7 residential areas and up to fifty thousand beds of Hotel space. These are not small achievements for a toddler!

But I have always regretted why a country with the depth of history and richness of culture as Iran, home to likes of Razi, Khayam, Ferdowsi, Hafez and Abou-ali-Sina, should not own a true world class university? I mean a university at the same level as the Ivy-league with noble prize laureates walking the hallways and interacting with students. Having such university in Iran is not only justified because of our historical past, but also due to Iran's future growth potential.

The Iranian economy will be one of the fastest growing economies in the world and fastest growing in the Middle East North Africa (MENA) region over the next five years with an estimated annual GDP growth rate of 6 to 8 percent. After the removal of most sanctions, the Iranian nominal GDP is forecasted to reach USD 428.8 billion for the year 2016 and further shall rise to USD 461.4 billion in 2017.

And if we do not invest in our education system, we shall fall further behind the world's leading economies, as knowledge is ever more vital to our societies and economies, and other countries have understood the important role elite universities play in this purpose.

China has engineered an explosion in higher education, the most significant in human history, producing the world's largest number of Ph.D. scientists and engineers.Singapore hosts 90,000 international students in a number of academic programs as well as a campus of INSEAD, the global business school.
In India, the Human Resource Development Minister has stated that India needs 800 new institutions of higher education by 2020 in order to raise the participation rate - the percentage of college-age population enrolled in institutions of higher education - from 12.4% to 30%.

There are at least 162 branch campuses of Western universities in Asia and the Middle East.
Today, the world is changing before our eyes. We live in a time when universities should be regarded as players of paramount importance in a global system increasingly driven by knowledge, information and ideas.

Knowledge is replacing other resources as the main driver of economic growth, and education has increasingly become the foundation for individual prosperity and social mobility.
Higher education generates broader economic growth as well as individual success. A recent study determined that universities contributed nearly 60 billion pounds to the economy of the United Kingdom in the year 2007-08.
We have established the foundations of Khatam University on three principles of: (i) Academic Freedom, (ii) Autonomy of Academic Units and (iii) Shared governance.

We aim to establish this university as the region's Center of Academic Excellence and soon becoming one of the world's top universities by focusing on high-impact areas and ground breaking innovative research.
Last year, I invited 40 Iranian expatriate scholars and professors from internationally renowned universities to a brainstorming session. I asked them a very simple question: how can I rapidly build a world-class university?
They formed different working groups and consulted with renowned visionaries and prominent scientists and finally came-up with a plan. I am not going to introduce to you that plan, but Pasargad Advanced Research Initiative is a short-term milestone of that larger plan.

Things are now moving rapidly: In addition to the Big Data Economics Program, this week we commenced our Graduate School on Market Design and next week we shall open our Specialized School on Cyber-Physical Systems. All these events were received with great interest by the scientific community in Iran. In all three programs, we had considerably more applicants than what we can accommodate.
In concluding, I believe we are standing on the verge of a very exciting initiative leading to a novel era in the scientific development of Iran and the region. All those who wish to take part in this wonderful but challenging undertaking are most welcome to join us in Pasargad Advanced Research Initiative.  
No matter how much we can do to help the next gene
ration of Iranians or mankind alike, whether it be in research or development, it is never enough.
We must join our efforts to tackle and solve the problems facing humanity such as disease, world hunger, deforestation, global warming and shortage of water in order to save our planet.
I wish you every success in your deliberations and in conducting your classes, as well as a very pleasant stay amongst us in Khatam University.